Building

relationships

toward

transformation
Temporary

Safe

Outdoor

Space

For

Those

Experiencing

Homelessness?
The Temporary Safe Outdoor Space (TSOS) is a 24/7, safe, secure, staffed, service-rich environment for those experiencing homelessness in Missoula. Equipped with 30 individual hard-sided shelters, the TSOS serves an average of 35-40 individuals onsite as they pursue housing opportunities. Those who elect to participate in the TSOS program receive:
Daily peer support from staff with lived experience
Private shelter
Access to showers
Hygiene items
Care coordination with community resources
Access to various outreach organizations for health needs
Personal storage space for belongings
Housing navigation assistance
Assistance in obtaining necessary identification documents
Employment assistance
Discipleship and prayer
And more!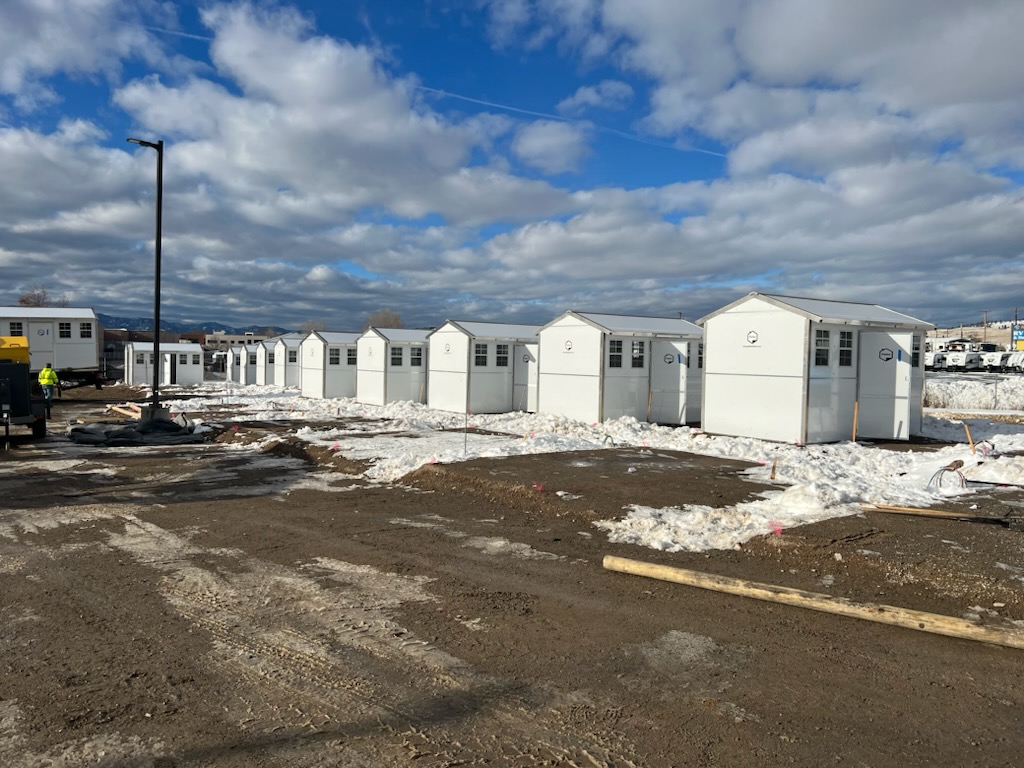 … in the amount of $1,200.00.  She and her husband were staying at a hotel that is currently transitioning into apartment space. She explained her situation and how she was working, but she needed to stop due to illness. We asked her to obtain a lease agreement from her landlord and then we would proceed from there.
This client, even though she struggled with cancer, still worked side by side with us to reach out for assistance. Her stamina to fill out forms and bring in items requested was amazing. She did not give up as we worked through the small steps needed to reach the goal of obtaining rental assistance for her. Through all of this, she wrote out a very detailed story of why she needed assistance from.
Since she did not have access to the internet, we typed the story for her and together we were able to obtain $800.00 to pay towards her rent. The remaining amount was covered by the Drop-In Center and our church partners. Through this process, we were also able to do an assessment that will determine where she will be approved for permanent housing. We are proud of Josephine and know God has much in store for her!!
… in the making! Thanks to the YOUR549-HOPE partnership, they received help with emergency housing resources including application fees, and are now in permanent housing. They have worked hard over the last year and we are incredibly proud to see how far they have come.
Provides needed supplies.
Hygiene needs

Laundry cards

Volunteers

Emergency Food
Provides temporary shelter, safety, and basic needs
Fuel cards
Food gift cards (for specific needs food banks cannot meet)
Clothes for employment needs
Utility assistance
Provides shelter, safety, basic needs and HOPE.
Housing navigation
Rental assistance
1 week of recovery for 1 person at Grace House
1 week at the Temporary Safe Outdoor Space